We often receive letters from you our customers, sharing how Cardio Miracle has changed your life...
Today we are excited to share with you My Two Miracles, as well as a chance to WIN $700 worth of Prizes...make sure you Enter our Giveaway below...
"I'm Sure You Receive Letters Like This Often, But, I Still Want to Share with You "My Two Miracles" Using Cardio Miracle!" Karen Mitterholzer, Strongsville, OH. Shared her experience with our Founder, John Hewlett.
Dear John Hewlett,
My sweet mother has congestive heart failure. Two years ago, she had heart valve replacement surgery. The surgery went well and "on paper" she was a success story. However, she was not the same active, vibrant woman she had been. She was "out of breath and "heaving" whenever she tried to walk or do the simplest activities. Even with the use of a walker, she could hardly make it from one room to another around the house. She was retaining water which was hard to control even with a prescription. One of the worst issues she had were debilitating "Charlie Horse Leg Cramps". They struck at night, causing such pain and interrupting her sleep on a daily basis. The pain and lack of sleep caused her to be depressed and "out of sorts". In an effort to find anything that could offer my mother some relief, I scoured the internet, tried many, many products, and came across an article about Cardio Miracle. With nothing to lose, I ordered a month supply, figuring it would take that long to receive results, if any at all. Within a week, my mother was walking on her own, breathing normally, swimming 3 days a week for 40 - 60 minutes, and although she occasionally has leg cramps, they are mild and tolerable...she has not had the horrible Charlie Horse Leg Cramps since. She is once again, an active and happy woman...and it truly took just a week using Cardio Miracle to achieve such a great quality of life again. I never thought that I would see her health improve like this...it is a miracle!
So, seeing what Cardio Miracle did for my mother, I decided to see what it could do for me. Although I am not diabetic, for the last nine years, I have had neuropathy in my hands and feet. I would wake every morning with what I call "dead fish" hands and feet. I had no feeling whatsoever in my hands and feet. I had to shake and slap them to get the feeling to come back and it was so painful when the tingling started and they would throb. During the day, my hands and feet would "fall asleep" constantly. I was always wiggling my fingers and toes and shaking my hands and feet in an effort to keep them from going numb and to keep the tingling and discomfort at bay. I was either in pain, or in fear of the pain that I knew was coming. I tried Cardio Miracle for the first time at night and woke up without "dead fish" hands and feet for the first time in years! One dose and the suffering I had endured for years was gone! I have taken Cardio Miracle everyday and I have not had any painful episodes since. None! No "dead fish"! No "numbness"! No "falling asleep"! No "tingling"! No "shaking and slapping"! In addition, I have more energy now and I am able to focus better! I don't know how or why Cardio Miracle works, but it does and I am forever grateful. I never thought that I would find a solution to this condition...it is a miracle!!
From the bottom of my heart, I, sincerely, thank you!
Karen Mitterholzer
Thank you so much Karen for sharing your 2 Miracles with us, we are so happy you and your mom have had a positive life changing experience with Cardio Miracle!
We invite any of you to share your stories with us for a chance to be featured and receive a $30 coupon code to use towards your next order. If we share your story, we will email you a $30 Code to use in our shop!
Please email them to us at.... support@cardiomiracle.com.
Today we are giving away prizes worth up to $700.....3 Deluxe Packs, 2 Intermediate Packs and 5 coupon codes for 25% off your ORDER!
There will be 10 TOTAL Winners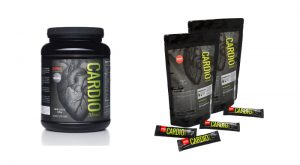 GIVEAWAY
To ENTER
1- Like Us On Facebook at Cardio Miracle + Comment and Share our Giveaway Post on Facebook
2- Complete The Entry Widget below...we will triple check
3- Also make sure you Follow Us On Instagram @cardio_miracle
4- For Extra Entries Tag a few friends on Facebook on the Giveaway Post
5- Giveaway Runs for 1 Week Aug 24-Sept 1 extended....ends at 11:59 PM MST
6-Void where prohibited by law, no purchase necessary...
7- 10 Winners will randomly win one of these 3 items, Giving away 3 Deluxe Packs 2 Intermediate Pack and 5 Coupon Codes to Shop for 25% OFF Your Order!
Entry Is Simple....Winners Announced Tuesday September 5th, 2017